How To Use Your 3L Mini Keg?
Our 3L mini kegs requires very little time and effort in setting up.
The pump is specially constructed for pouring the wine, thus ensuring that the wine does not become contaminated and oxidized. 
The 3L mini keg and the hand pump are designed with the innovative and specialty technology, which prevents air from entering the mini keg when pouring wine and ensures freshness tasting for up to 60 days.
No electricity, batteries or CO2 needed.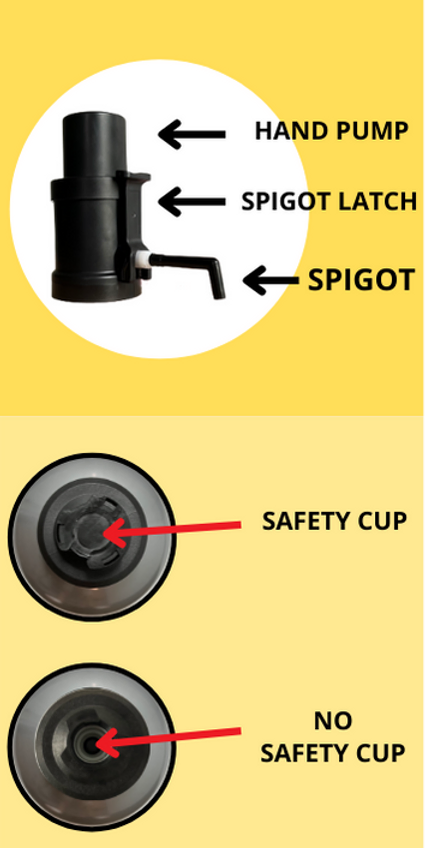 The hand pump comes fully assembled.  One hand pum can be used for up to 50 mini kegs.
Tap and untap your 3L mini keg as much as you want without compromising the taste.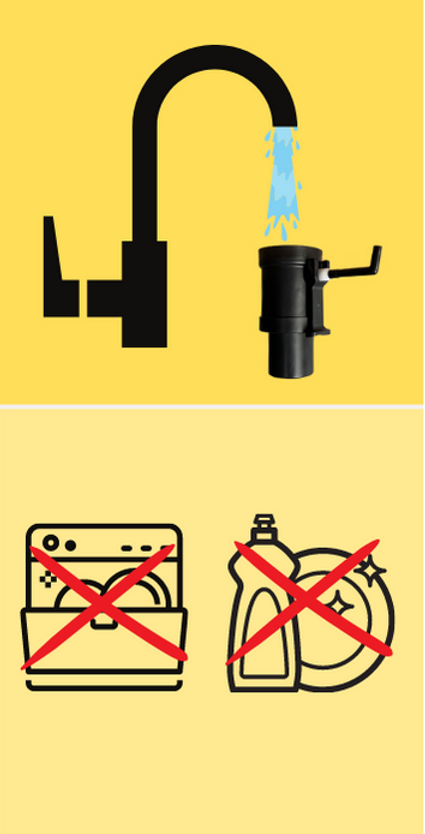 Step 1
Rinse the hand pump and the spigot in cold or hot water before first use and if left unused for a while.
Only use water to clean.
NOT dishwaher safe.
DO NOT use detergents.
Step 2
Tapping and un-tapping your 3L mini keg.
Remove the keg's safety cap.
Make sure the spigot latch on the hand pump is in the closed / down position.
Tap the hand pump onto the keg by pushing it down and turning it clockwise to lock it in place.
Turn counter-clockwise to remove the hand pump.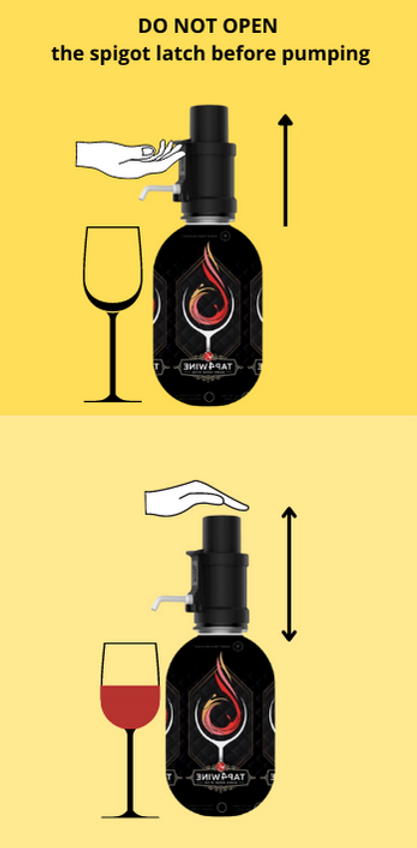 Step 3
Wine Pouring Guide
Place your wine glass under the spigot.
Slide up / open the spigot latch.
Pump as needed to fill your wine glass.
ENJOY!
Enjoy Fresh Wine in Less Than a Minute – 3 Easy Steps!